Hotel Info - Champ Cup
Parents are responsible for all hotel and travel fees for their daughters.  When available, we will secure blocks of rooms for our families through the tournament organizers.  We will post all information regarding hotels to the website as soon as it becomes available.  Whenever possible, we try to allow for parents to get their own rooms based on their own budgets.  However,  "stay to play" policies are becoming increasing more prevalent and in some cases, mandatory to the point where we have been threatened to be thrown out of a tournament for not abiding.  In these cases, we ask that you comply with the rules the tournament sets upon the club so we don't risk losing that tournament for the club.  Please use hotels we are assigned, through the tournament when we are required to.  To do otherwise would jeopardize our standing with a tournament.
It is very challenging for us to manage hotel blocks for coaches and players for multiple teams every summer.  It would be much less work and cost for us to tell our parents to go out on their own and get their rooms.  But we can't.  In the past, we have put our club's status at a major tournament in limbo because so many parents booked outside of that tournament which had a stay to play policy.  We will not put risk putting the club in that position again.
We want all of our Devils families to have the most positive summer lacrosse experience possible so please:
#1 - Become familiar with each tournament via their website before you do any scheduling, make reservations, etc.
#2 - When in doubt, EMAIL JANAE with your questions or concerns.  We are here to help!
2021, 2022 and 2023 players,
The deadline to reserve is 8/31 or rooms will be released!!  We recommend reserving now as we cannot guarantee rooms in the block after 8/31. There are two different hotel options for you to choose from. Thanks!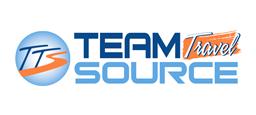 Thank you for STAYING SMART!
Rooms are being held for South Jersey Devils
Your Room Block Code is: 541006
Hotel Name: Doubletree by Hilton Richmond-Midlothian in Richmond, VA 23235
Check in dates from: 6/19/2020
These rooms ARE NOT RESERVED, they are simply on a courtesy hold!
To reserve your rooms online: CLICK HERE
Using the dropdowns
Choose your desired check in date
Choose the number of nights you wish to stay
Choose the number of rooms you wish to reserve
Click the "Book Room" Button to provide your information
ATTENTION: Courtesy Hold Expires on 8/31/2019. Rooms not reserved by this date will not be available.
Need Help?
Contact our TEAM of Customer Relations Specialist at: (502) 354-9103
Monday – Friday 8:00AM – 7:00PM EST or Saturday 8:00AM – 5:00PM EST
GOOD LUCK to your Team!
CHEERS!
Groups Manager,
Team Travel Source
Teamblocks@teamtravelsource.com